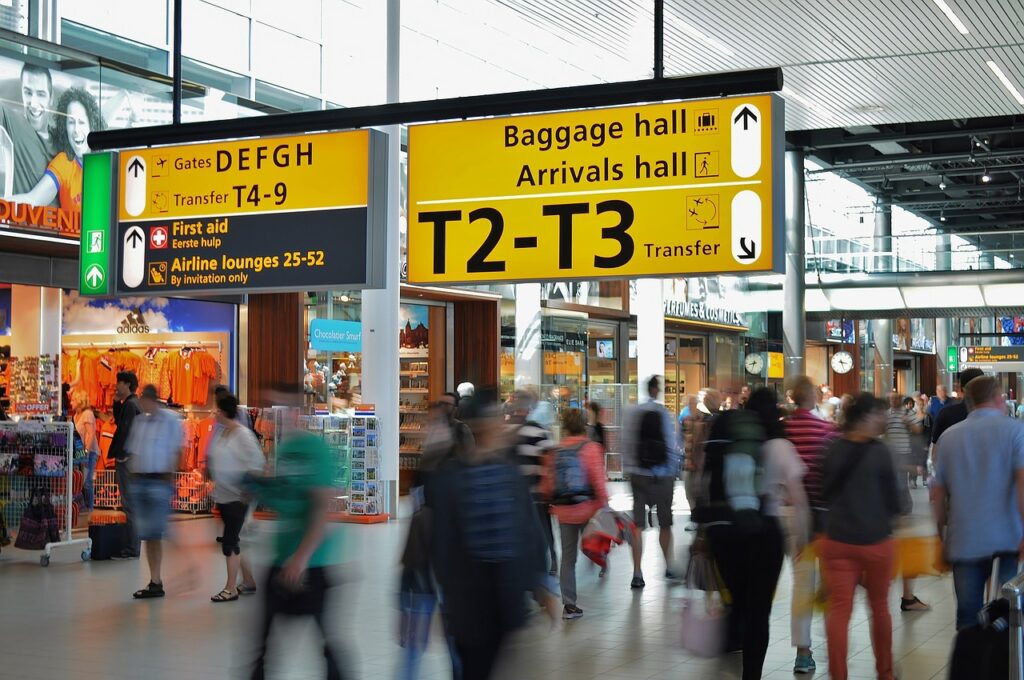 Flying can be stressful, especially for seniors. Between struggling to wrangle your luggage and carry-on bags, waiting in line to clear security checkpoints, and navigating crowded terminals, it can be overwhelming. One airline has introduced a new program aimed at taking away some of the stress travelers face in the airport.
American Airlines describes its new Five Star Essentials as a carefree way to travel, saying it's ideal for people seeking additional peace of mind when navigating the airport. Forbes magazine heralded it as a potential lifesaver for families with small children, but seniors will also greatly benefit from this program.
For departures, an airline team member will meet you at the Priority Check-in to help you get seats and boarding passes, then escort you through security all the way to your gate keeping tabs on all your bags along the way. For connecting flights, they will meet you as you exit the plane and escort you to your next gate. This service will also provide assistance should you experience any delays or cancellations while traveling.
Right now, Five Star Essentials is only available at American's three hub airports – Charlotte, Dallas-Fort Worth, and Miami – but could expand in the future. There is a fee for the premium service, or you can cash in frequent flyer miles.
What do you think?
Would you be willing to pay for the perk of having a private escort through the airport? Message The Seniors Trust on Facebook or Twitter and let us know what you think.