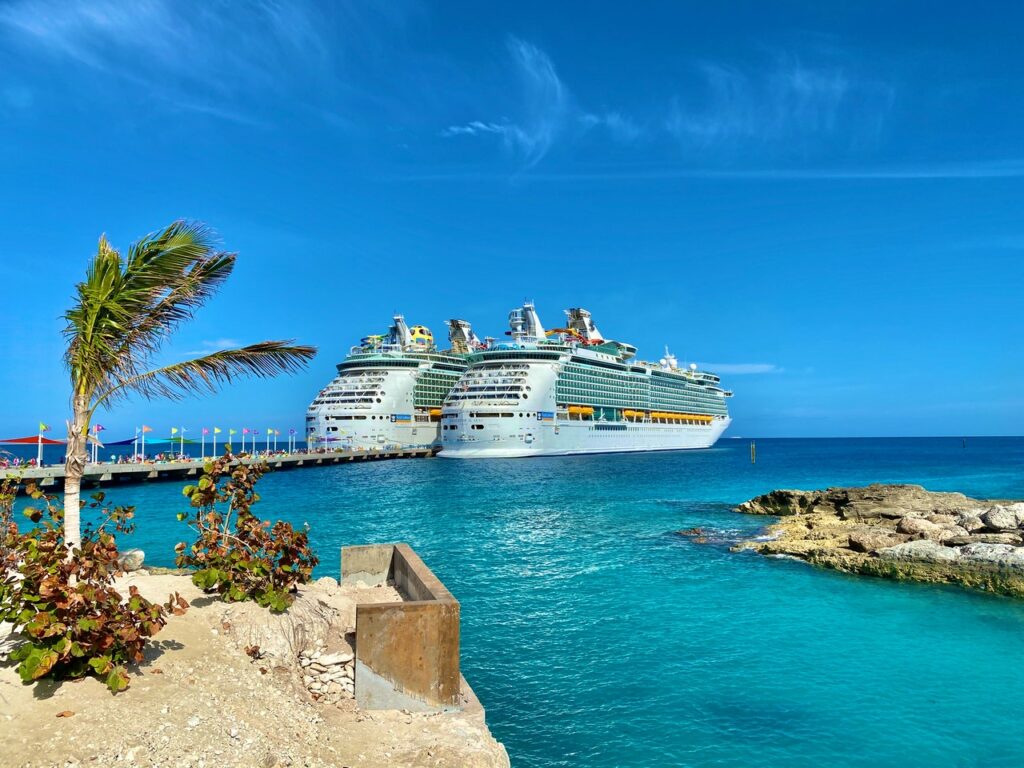 The CDC has given the green light for cruises to start sailing again here in the United States – possibly as early as mid-July. While cruises have been sailing from overseas ports since last year, this marks the first time since the pandemic started that cruise lines will be allowed to leave from American ports.
According to an article in USA Today, cruise lines will need to meet certain requirements before sailing can resume. Even so, for the millions of cruise enthusiasts this is welcome news after a year-plus no sail order.
COVID-19 vaccines are a big part of the CDC's COVID health and safety requirements. According to the CDC's letter, if cruise lines want their ships to resume sailing this summer without test sailings, they will need 95% of passengers and 98% of crew on board to be vaccinated against COVID-19. Other safety measures include COVID testing, mask usage, and social distancing.
Protecting passengers from contracting COVID-19 is key to jump starting the multi-billion-dollar cruise industry. A CDC spokesperson says the delay was necessary to ensure a safe return stating: "While cruising will always pose some risk of COVID-19 transmission, CDC is committed to ensuring that cruise ship passenger operations are conducted in a way that protects crew members, passengers and port personnel, particularly with emerging COVID-19 variants of concern."
This is welcome news for US-based cruise lines which have sat idle while ships have been allowed to sail in Europe, the South Pacific, and parts of Asia since last summer. Those fleets did an excellent job of preventing COVID-19 outbreaks at sea. Cruise Lines International Association, the industry's leading trade organization, says there were less than 70 cases of COVID-19 among 400,000 cruise passengers – and most of those cases were passengers who sailed before vaccines were available.
The cruise lines were equally excited to hear that the CDC is finally clearing a path to resume sailing, as some had already begun making plans for a summer restart for fully vaccinated passengers. Ports in the Lower 48 should reopen this summer, but it could be 2022 before most cruises return to Alaska. That's because Canada has banned cruise ships until March of next year and the Passenger Vessel Services Act of 1886, which requires foreign-flagged ships (most of the big name cruise lines) to stop in at least one foreign port (Vancouver or Victoria, British Columbia, on Alaskan cruises) when sailing between two U.S. destinations, such as Seattle and Alaska.
Are you ready to cruise again? Will you feel safe at sea if you and your fellow passengers have been vaccinated? Message The Seniors Trust on Facebook or Twitter and share your thoughts.