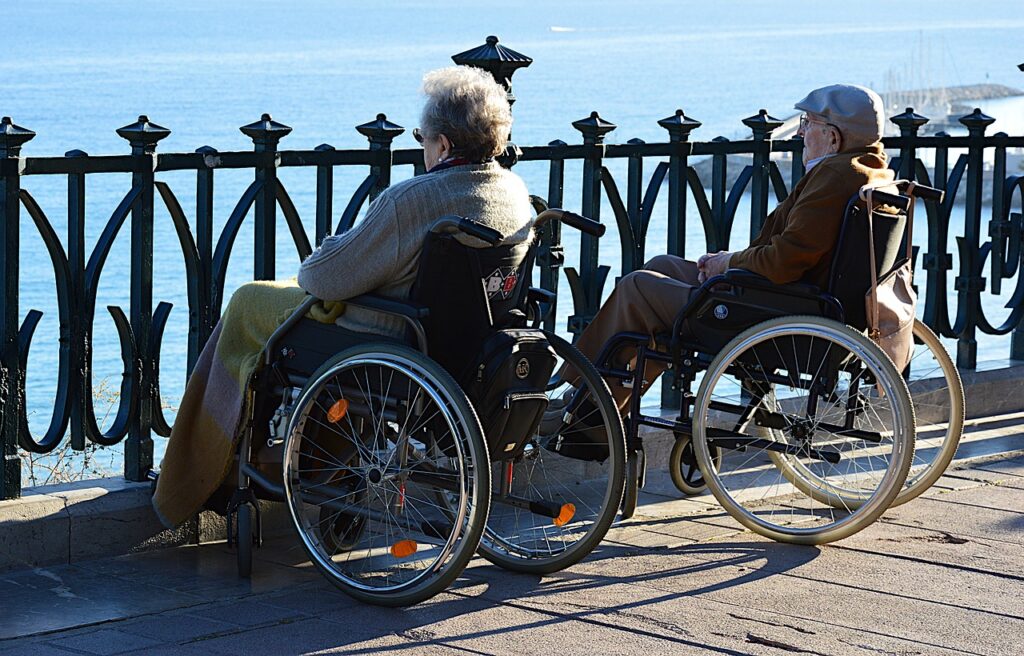 As we age, our bodies are not as agile as they once were. But that doesn't need to prevent you from traveling. TravelAwaits!, a resource for travelers over the age of 50, found that about 40 percent of seniors (age 65 and older) report having a disability — meaning this is a market that cannot be ignored.
These senior travel experts compiled some tips to make traveling easier as you age:
Look for trips that can be customized for your level of activity. Your days of climbing Mount Kilimanjaro may be over, but that doesn't mean you can't have a meaningful travel experience. Look for tours catered to your abilities, whether that be minimal walking or more rigorous activities. If you rely on a wheelchair or scooter, be sure to look for a travel company that can accommodate those devices.
Pack mindfully. It's hard enough to juggle multiple bags, but worse when you have mobility issues. Make sure you travel as light as you can and use a cross-body bag or backpack so that you have your hands free to maneuver luggage.
Support yourself. You know what's best for you. Make sure you bring a cane, walker (or walker with wheels), walking stick, or other equipment to help keep your balance, especially if you will be walking over uneven terrain, like cobblestone streets. The author suggests bringing a portable folding seat, so that you can rest as needed.
Do your research. Take advantage of all the information available on the internet. There are plenty of sites that offer information for travelers with disabilities such as the Society for Accessible Travel and Hospitality (SATH). It's also important to familiarize yourself with the accommodations required by law in the places you plan to visit. Every country is different and the ADA standards we have in the United States might not be available in other countries. For example, it's important to know if your hotel has a ramp and/or elevator if you use a wheelchair or scooter.
Follow your dreams. The reporter wraps up her article by stating: "Where we go and how we maneuver may have changed, but limited mobility doesn't mean limiting dreams."
Are mobility issues interfering with your travel plans? Message The Seniors Trust on Facebook or Twitter and tell us if these tips have given you the inspiration to get out there and explore our country and the world.