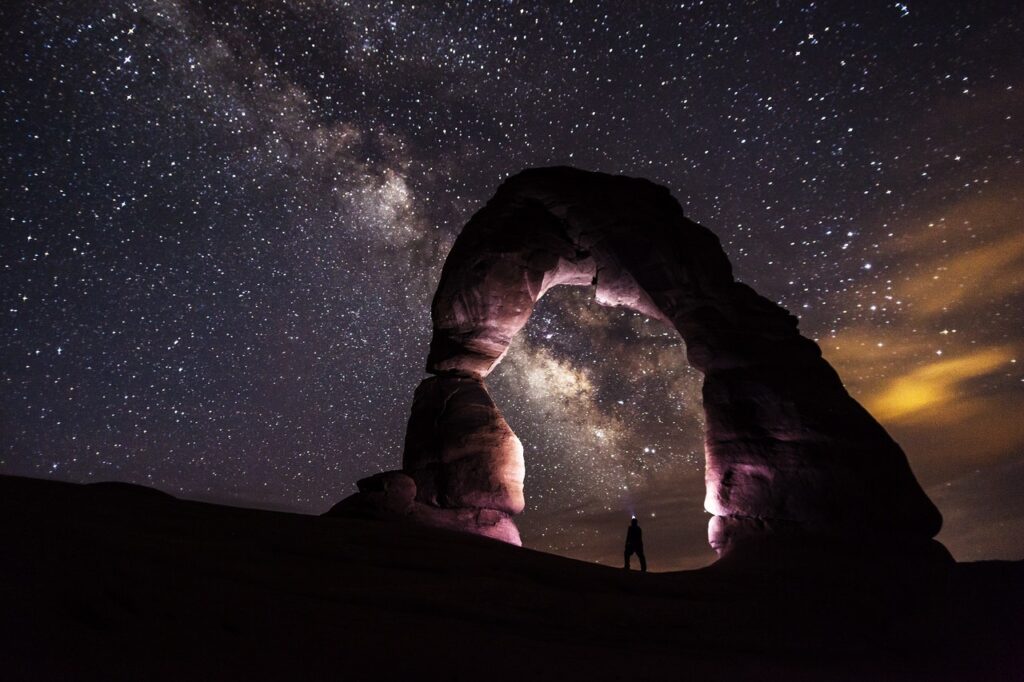 There's no need to visit a planetarium when you can experience a real-life star show. Travel & Leisure has rounded-up a few road trip routes that offer spectacular stargazing opportunities.
You might want to start planning right away to take advantage of the Lyrid meteor shower, which lasts from about April 15th to the 29th. The peak viewing time is expected to be from sunset on April 21st until the early morning on the 22nd. That's when viewers can expect to see about ten to 15 meteors per hour shoot across the dark sky.
VacationRenter did some digging and came up with four road trip routes – one for each area of the country – for optimum stargazing:
Pacific Route: This 3,000-mile trek, starting and ending in Baker, Nevada, takes drivers through California – with a stop at Yosemite National Park – Oregon and Washington.
Midwest and Northeast Route: At 4,830 miles, this is the longest route. It begins and ends in Hampden, Maine, with stargazing stops in Pennsylvania, Ohio, Indiana, Illinois, Wisconsin, Nebraska, and Michigan.
Mountain Route: This 2,600-mile trek offers stargazing at night and beautiful scenery by day. It starts and ends in Ketchum, Idaho, stopping in Utah, Arizona, Colorado, and Montana along the way so road trippers can visit Arches National Park and Yellowstone National Park.
Southern Route: Starting and ending in Gladstone, Virginia, this 4,000-mile road trip stops in Florida, Georgia, Texas, Tennessee, North Carolina, and West Virginia. Be sure to plan to hit Big Cypress National Preserve at night to take in this awesome stargazing spot.
VacationRenter even points out the best places to possibly spot a UFO.
Do you have a favorite stargazing spot? Message The Seniors Trust on Facebook or Twitter and let us know where you go to search for shooting stars or simple marvel at the vastness of the universe.