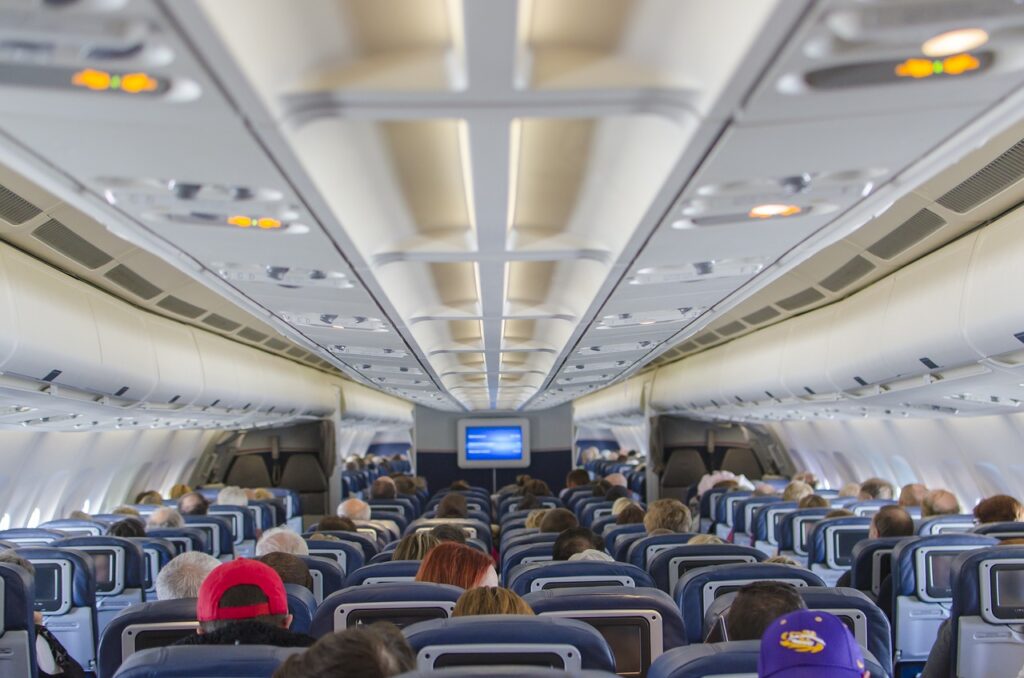 After last year's Zoom Thanksgiving meals, many families are planning to celebrate in person this year. That will mean more people flying despite the ongoing coronavirus pandemic. ABC News talked to experts to find out what you can do to protect yourself and your loved ones from being exposed to COVID-19 while traveling.
It's important to point out that airplanes themselves are pretty safe because of their advanced filtration systems. Airlines tout that the HEPA filtration systems on flights help curb the spread of the virus by making the air quality comparable to that of an operating room.
Adding to that is the fact that passengers are required to wear masks onboard the airplane. The Transportation Security Administration (TSA) has extended the face mask requirement for individuals at airports and onboard commercial aircraft through January 18, 2022.
According to ABC, a study conducted by the Department of Defense in partnership with United Airlines found that "the risk of COVID-19 exposure onboard an aircraft is virtually non-existent, and when masks are worn, there is only a 0.003% chance particles from a passenger can enter the breathing space of a passenger sitting beside them."
Of course, masks only work if they are worn, so experts advise you keep your mask on during the flight, even though that means no eating or drinking. They also urge passengers be fully vaccinated before traveling.
Are you planning on traveling this holiday season? Message The Seniors Trust on Facebook or Twitter and let us know. Please share what precautions you plan on taking before take-off and while flying.