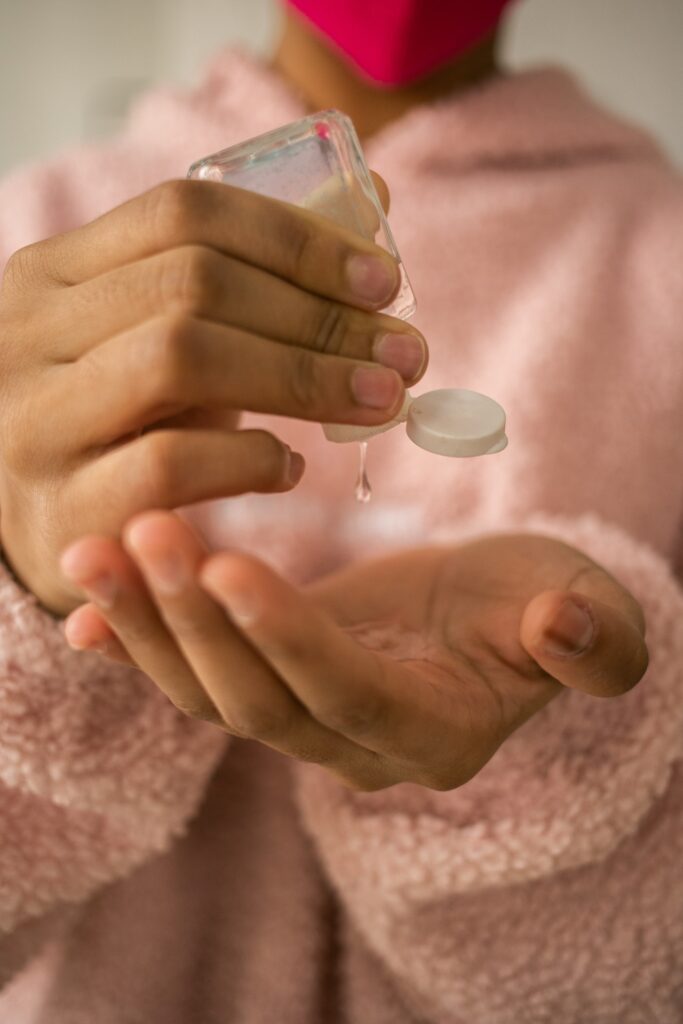 Traveling during the pandemic has not been easy. Between the border closures and travel bans, it's become quite complicated, in fact. But that isn't deterring many Americans from wanting to getaway. The TSA is now processing about three times as many passengers per day as last year. Many flights are at full capacity – long gone are last year's empty middle seats. While things may appear "normal" that is far from the truth. USA Today looked at what you need to know if you are flying during COVID.
First, it recommends that you follow CDC travel guidelines and take the proper precautions. That includes wearing a mask, getting tested, and self-monitoring for symptoms of the coronavirus. You also want to make sure you pack properly to protect yourself – even if you are vaccinated.
We've rounded up a list of five important hygiene products you don't want to forget:
Hand Sanitizer – TSA is allowing you to bring one container (up to 12 ounces) in your carry-on. This exceeds the typical 3 ounce minimum. USA Today recommends you bring a big bottle, along with a small travel size one which you can easily stash in your purse or backpack when out and about and refill as needed. Also, make sure your hand sanitizer contains at least 60% alcohol.
Face Masks – Face masks are mandatory on airplanes. Plus, many cities, businesses and attractions have re-instated mask mandates so you may be required to where one depending upon where you are going. In addition, the CDC now recommends everyone wear a mask indoors in high transmission areas, which right now covers most of the country.
Disinfecting Wipes – Although we now know that your risk of contracting COVID-19 through touch is low, it's always a good idea to use anti-bacterial wipes to clean your personal space. On an airplane, this means your seat, armrests, seatbelt, and tray table. In a hotel, be sure to wipe down high touch points like light switches, door handles, and the remote control.
Smartphone Sanitizer – A smartphone has become a necessity when traveling. In addition to using it to stay in touch with family and friends, we also use it to navigate when driving, hire ride share services, show our airplane boarding passes, and even open the hotel room door. All that use exposes it to a lot of germs. A smartphone sanitizer is a great way to ensure that your phone is not carrying or spreading disease.
Thermometer – It's a good idea to toss one in your bag so that you can monitor your temperature should you start feeling under the weather. A fever can be a symptom of a COVID-19 infection. Many venues require temperature checks to enter.
Message The Seniors Trust on Facebook or Twitter and share what's on your packing list. What can you absolutely not leave home without?