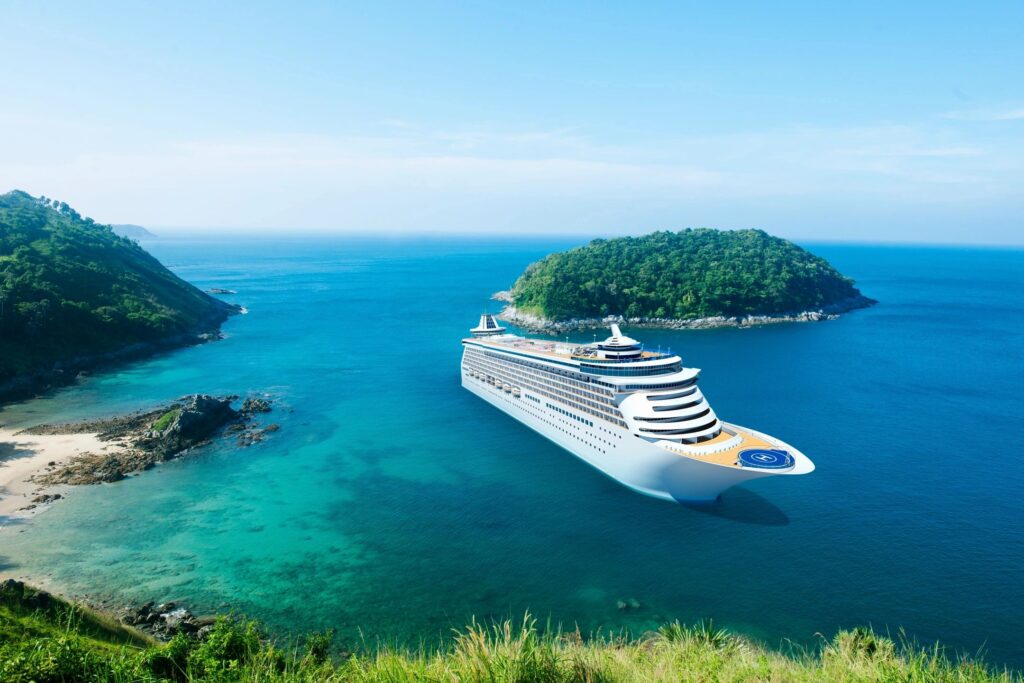 It's been almost a year since the cruise industry stopped dead in the water. Countries shuttered their borders to try to prevent COVID-19 outbreaks, stranding crew aboard ships and pretty much beaching this popular form of travel and tourism with the senior set. According to a Cruise Lines International Association (CLIA) Global Passenger Report, seniors make up the biggest demographic, representing almost 35% of all cruise passengers. With many American seniors now receiving the COVID-19 vaccine, many are wondering when it will be safe to sail again.
USA Today looked into this and found that while cruising may resume from U.S. ports later this spring, industry experts think most people won't feel completely safe on a cruise ship until later this year. To help reassure travelers, the government has set strict standards that the cruise lines must adhere to before they can resume sailing. Namely, being able to screen passengers for COVID-19 to ensure the ships don't become super-spreaders.
Cruise lines are also stepping up sanitation protocols, which should help put travelers' minds at ease. Many cruise lines are installing hospital-grade HEPA filters to purify the air and using electrostatic sprayers to sanitize surfaces throughout the ships. One cruise line is even adding more nurses to its onboard medical staff to help care for patients in case there is an outbreak. Some ships are even going so far as to require vaccines from crew and passengers before boarding.
The bottom line is that the government and cruise lines are doing all they can to make sure it's safe for travelers before they resume sailing. There is no clear-cut way to measure when it will be totally safe to sail again. That decision will be up to each individual traveler. It depends upon your health and how much risk you're willing to take.
Are you ready to stretch your sea legs and set sail to a foreign port of call? Message The Seniors Trust on Facebook or Twitter and let us know when you think you will feel comfortable enough to cruise again.