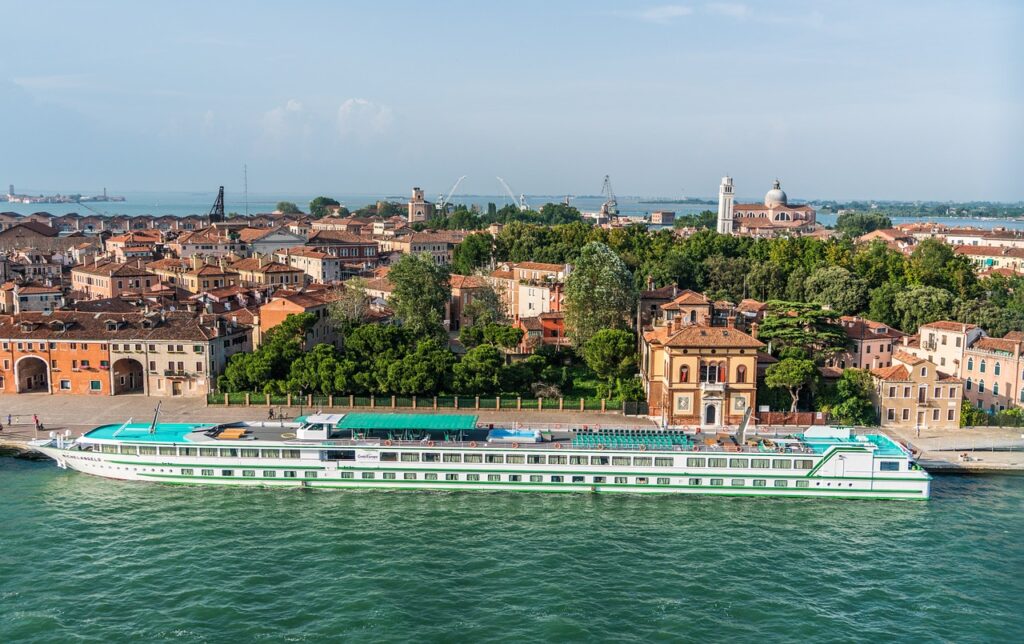 The COVID-19 pandemic has taken a devastating toll on the tourism industry as a whole. But there may be a bright side for one sector. River cruising is experiencing a boom in bookings. Industry insiders told USA Today that they are seeing increased interest in river cruise vacations.
While river cruising was gaining popularity even before the pandemic hit, now more travelers are seeking out these smaller more intimate ships. On average, river cruise ships carry less than 150 passengers. In addition to smaller crowds, river cruise ships tend to offer more open-air personal space per passenger thanks to large sundecks and more balcony cabins.
The constant proximity to land adds to the river cruising appeal. Knowing medical facilities are close by puts many passengers at ease, especially should the ship experience a disease outbreak while on board.
Safety on the Waterways
Smaller ships are also able to better screen passengers and adhere to safety protocols. When AmaWaterways resumed sailing last summer, passengers were required to fill out a health questionnaire before boarding and passengers and crew underwent daily temperature checks. Face coverings were also required in all public spaces. There is talk in the industry that COVID vaccines could be required in the future.
Vaccines may also help pave the way for ocean cruising to resume. As of now, most cruise lines have pushed back resail dates to May or later. But die-hard cruisers are anxious to set sail, with bookings particularly strong for the latter part of 2021 and into 2022.
Have you ever taken a river cruise? Do you think it's safer in a post-pandemic era than an ocean-going cruise? Share your thoughts with The Seniors Trust. Message us on Facebook or Twitter and tell us if you would feel safer at sea or on a river.
To learn more about cruising and COVID-19 check out this post by The Seniors Trust Network.