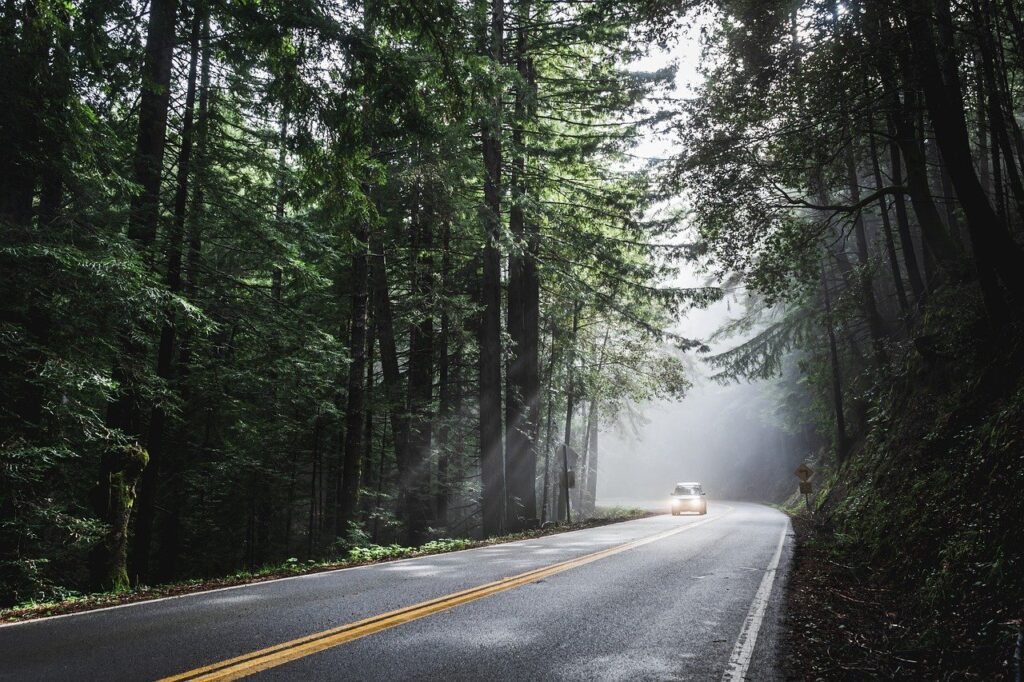 With cruises cancelled and the borders still closed for most foreign travel, many Americans have been using this time to explore the United States. We are fortunate to have nearly 200 National Scenic Byways and All-American Roads stretching from coast to coast. This means there is probably a picturesque piece of roadway not too far from where you live or where you want to go.
For the first time in 12 years, the National Highway Association has updated its list by adding 34 new National Scenic Byways and 15 All-American Roads. They are recognized for their natural beauty and/or archeological, cultural, historic, or recreational relevance. National Scenic Byways possess just one of these attributes, while All-American Roads offer two or more.
One of the most scenic of the new National Scenic Byways may be the Bold Coast Scenic Byway in Maine. According to Condé Nast Traveler, this striking 125-mile stretch offers breathtaking views of the rugged granite coastline, along with glimpses of remote lighthouses and bountiful blueberry fields.
A Roadmap to Adventure
Some of the new names on the list may sound familiar to seasoned road trippers. For example, the Newfound Gap Road Byway, which runs through parts of Tennessee and North Carolina in the Great Smoky Mountains National Park, was elevated from National Scenic Byway to All-American Road. Two other popular routes upgraded to All-American Roads are Historic Route 66 in Missouri and A1A along Florida's east coast.
The Federal Highway Administration named 49 new National Scenic Byway and All-American Road in 2021. Adding those to the existing designations and the U.S. Department of Transportation now lists 184 America's Byways in 48 states. In case you were wondering, there are none in Texas or Hawaii.
Are you ready for a road trip? Message The Seniors Trust on Facebook or Twitter and tell us where you want to go. Whether you would prefer to cruise along the coast, meander down a mountain pass, or take a trip back in time along a historic route, it's time to hit the road and explore America.