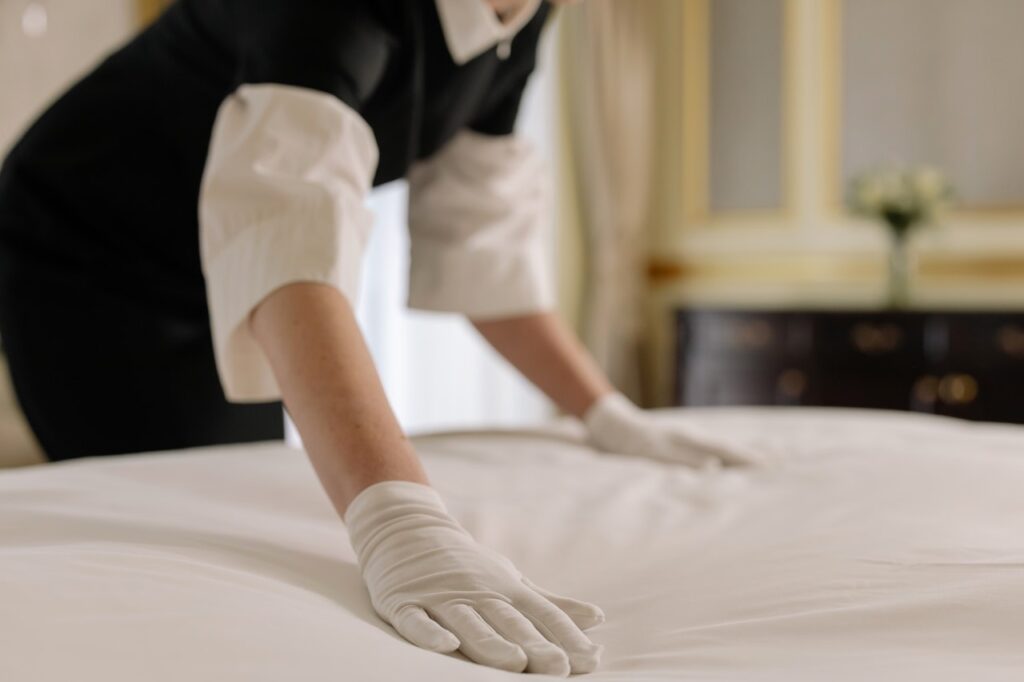 Clean towels and a freshly made bed used to be hallmarks of every hotel stay. That's no longer the case. It seems many hotels are doing away with daily housekeeping service.
As CBS News reports, this trend started during the early days of the COVID-19 pandemic, before we knew how the virus was spread. Hotels stopped daily housekeeping services as a way to reduce contact between strangers. Two years later, we now know COVID is not spread through touch and we also have vaccines to protect us from contracting the virus yet daily housekeeping still has not returned at many hotels.
This is not to say that housekeeping is completely gone. Some hotels offer it upon request while others offer it only on certain days – like every third night. And most say you can request fresh towels daily and housekeeping will pick up trash.
CBS discovered that money may be preventing housekeeping from returning. The hospitality industry is greatly understaffed and facing supply chain issues, which have increased costs almost 80 percent.
This is resulting in a phenomenon economists have dubbed "skimpflation." This is when rather than raise prices, companies cut back on service. Bottom line – you might want to get used to unmade beds and emptying your own trash can while on vacation because daily housekeeping might be a thing of the past.
Have you noticed hotels cutting back on housekeeping service? Message The Seniors Trust on Facebook or Twitter and let us know if you think this trend is here to stay.