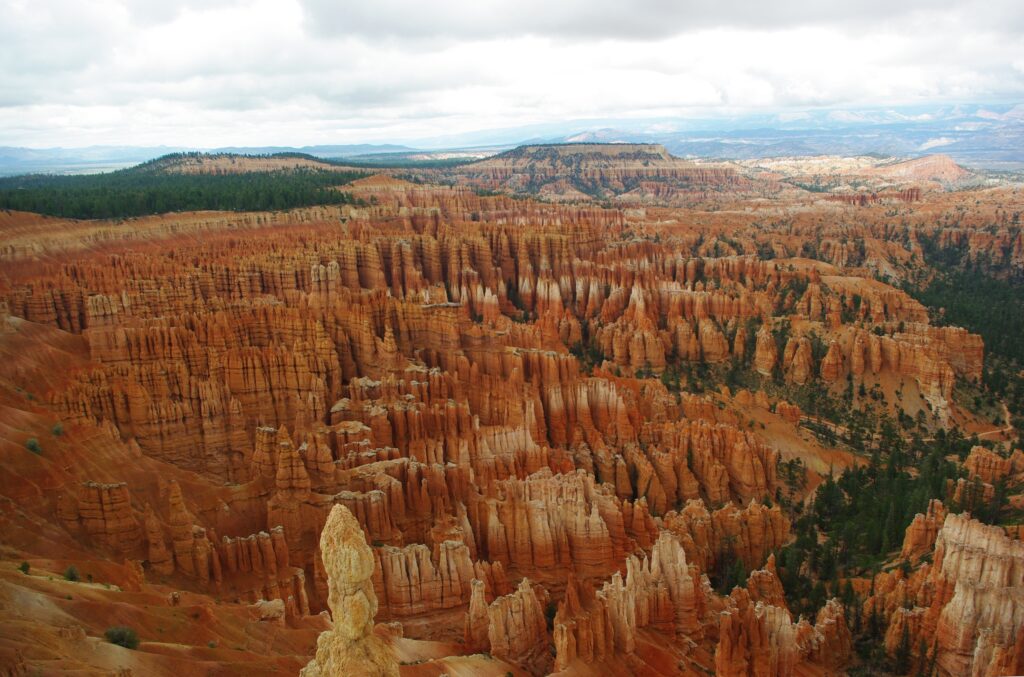 With more than 400 national parks spread across 84 million acres, you would think there would be plenty of room for everyone to roam freely. Yet, places like Yellowstone and Yosemite get overrun by tourists each year. Thanks to the pandemic – and people seeking outdoor activities – our National Parks experienced a record number of visitors last year and rangers are predicting the same this summer. Fortunately, the travel team at The Washington Post came up with a list of lesser-known parks where you can enjoy Mother Nature without crowds.
According to the National Park Service, six parks brought in a quarter of the system's nearly 240 million visitors last year. Instead of hiking congested trails after battling for a parking spot, experts offer some great recommendations for other options to our nation's busiest parks.
Great Smoky Mountains National Park was the most visited national park in 2020, attracting 12.1 million tourists. Its central location, and proximity to several major metropolitan cities, makes it a fan favorite. But, instead of the Great Smoky Mountains why not try North Carolina's Nantahala National Forest. It's known as one of the waterfall capitals of the country. While in the area, visitors can enjoy canoeing, white-water rafting, and zip-lining. You can also visit the Cherokee Reservation to learn about the culture of these Indigenous people.
Although it doesn't boast the national notoriety of Yosemite National Park, Sequoia National Park is a definite must-see. Known as the "land of giants", it's home to some of the largest trees in the world. This includes the General Sherman Tree, the largest living sequoia. The nearby Kings Canyon is also worth a visit.
While most visitors to Hawaii include a visit to Volcanoes National Park on the big island, you will get equally inspiring vistas if you head to either Haleakala National Park on Maui or Waimea Canyon (also known as the Grand Canyon of the Pacific) on Kauai. Waterfall lovers will definitely want to see Haleakala's breathtaking Waimoku Falls.
Tens of thousands of tourists fill Yellowstone National Park each day in search of wildlife. Experts say you will find many of the same animals at the National Bison Range nature reserve near Missoula, Montana. It's home to a herd of about 400 bison. While in the area you can also visit Glacier National Park – and if you're brave be sure to drive the famous Going-to-the-Sun Road.
When Las Vegas tourists need a breath of fresh air they head to Zion National Park. It's an easy day trip, and that's why it gets so busy. Another option is Bryce Canyon National Park, just 85 miles away. It gets about a third of the visitors as Zion. Bryce Canyon is well-known for its crimson-colored hoodoos (spire-shaped rock formations).
The Grand Canyon is on many bucket lists, so it may be a must-see for you. Travel experts recommend you base your stay in Flagstaff, Arizona, where you can easily access some of the region's other magnificent parks as well, such as Petrified Forest National Park with its Rainbow Forest filled with colorful petrified wood. Meteor Crater is cool for kids of all ages. It's the site of where a giant fireball hit the earth a mere 50,000 years ago.
Do you have a favorite national park? Message The Seniors Trust on Facebook or Twitter and let us know where you want to go. Here's a helpful hint – if you plan on visiting more than one national park, you might want to consider investing in a Senior Pass.