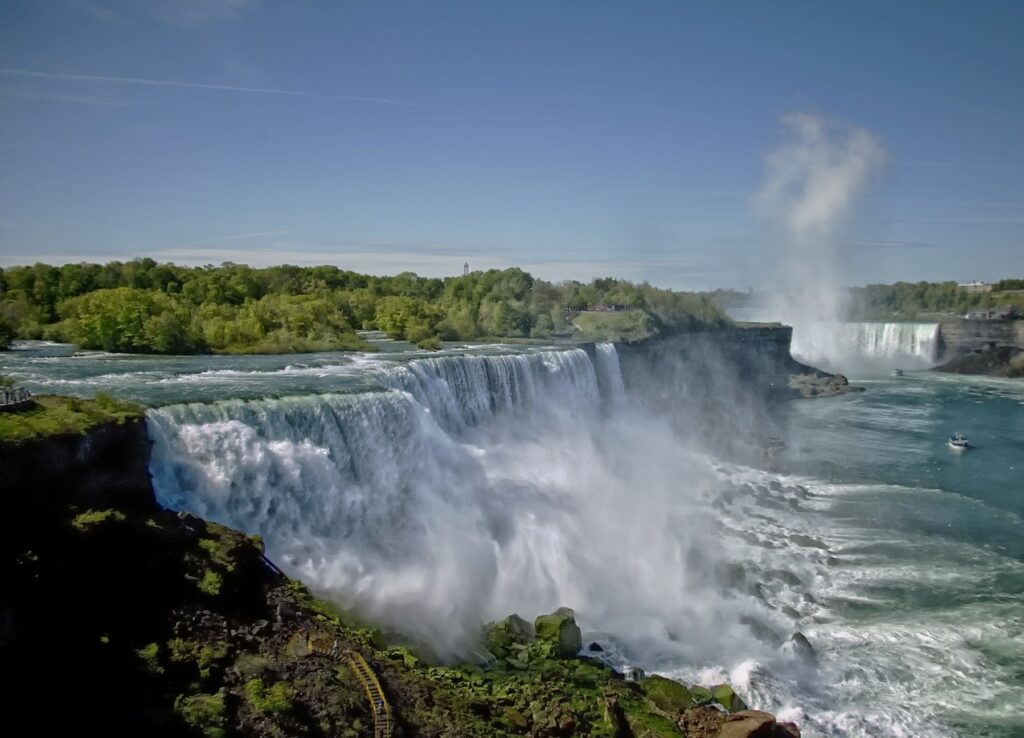 As the spring temperatures continue to climb and the mountain snowpacks begin to melt, nature lovers are welcoming the start of "waterfall season." According to Ashlea Halpern at Conde Nast Traveler, each waterfall has its own unique personality from thundering cascades to fairytale trickles. She writes that springtime is the perfect season to get out and visit these majestic sites.
Here are Conde Nast's picks for eight must-see waterfalls across the country – not counting the biggies like Niagara Falls or the many waterfalls in Yosemite National Park:
Burney Falls in Redding, California – President Theodore Roosevelt Jr. dubbed this breathtaking waterfall the "Eighth Wonder of the World"
Dry Falls near Highlands, North Carolina – you may get a bit damp exploring this waterfall when you walk along the pathway that runs behind the falls
Nugget Falls in Juneau, Alaska – these dramatic falls are located right next to the blue-hued Mendenhall Glacier
Palouse Falls in Washtucna, Washington – the park offers three different viewpoints to see this 200-foot waterfall, one of which is an ADA-compliant paved interpretive path
Rainbow Falls in Watkins Glen State Park, New York – located in the Finger Lakes region, this is the largest and prettiest of the 19 waterfalls in the park
St. Louis Canyon Falls at Starved Rock State Park, Illinois – this waterfall is equally popular in the winter when experienced ice climbers scale its frozen columns
Shoshone Falls in Twin Falls, Idaho – at 212 feet tall (and 900 feet wide) it's bigger than Niagara Falls
Wailua Falls in Kauai, Hawaii – these twin falls may look familiar – they're featured in the opening credits of Fantasy Island – and they're super easy to spot, located just 15 minutes from the airport
What do you think? Do you want to be a waterfall watcher on your next vacation? Message The Seniors Trust on Facebook or Twitter and let us know where your favorite waterfall is located.