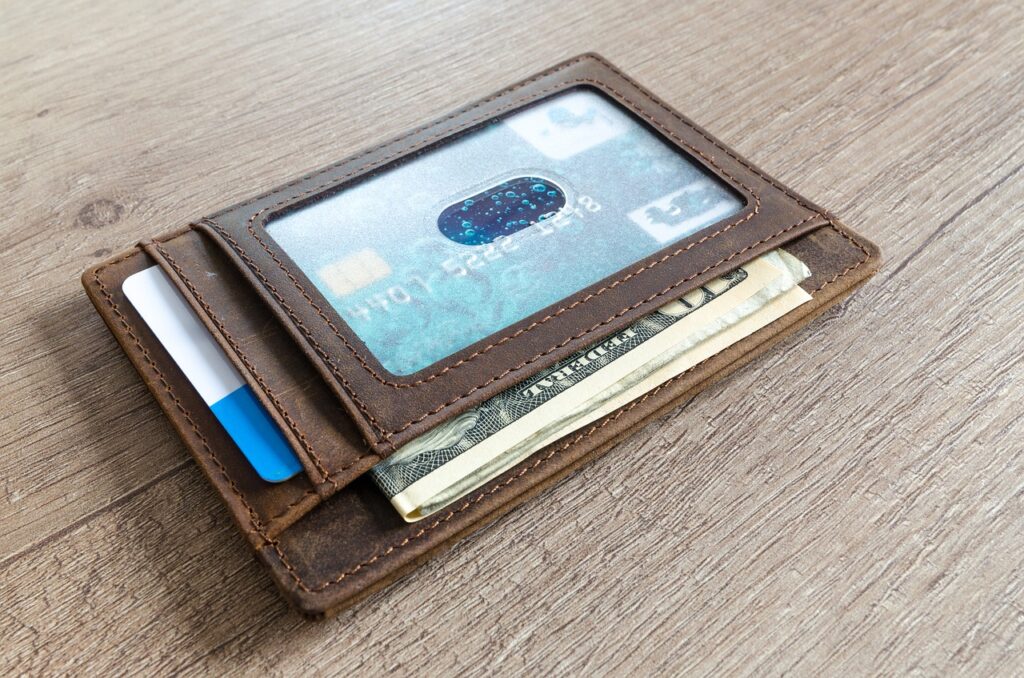 While travel experts tout the benefits of packing light, there are some things you just shouldn't skimp on. You may want a second bathing suit for a beach vacation or extra gloves for a ski trip. But, no matter your destination there is one thing you item experts say you should always have a spare of — your wallet. Even if you have to sit on your suitcase to get it to shut, there should always be enough room to squeeze in an extra wallet.
The senior travel editor from The Points Guy shares a story about the time she realized when she got to the airport that she didn't have her wallet. After the initial panic subsided, she found her Global Entry card in her carry-on. This served as a valid form of identification to travel, and she was able to use a mobile pay app on her phone to get by while away.
But this experience taught her a big lesson and one she's now sharing with all of us – pack a spare wallet and divide your ID and credit cards between the two. She recommends keeping a small wallet with a credit card, nonessential ID, and some cash on you at all times. Then storing your "real" wallet with your driver's license, ATM or bank card, additional credit cards, and more cash in the room safe or hidden in your luggage.
The beauty of the second wallet for everyday use is that it's small enough to keep in your pocket, cross-body bag, or fanny pack. And this means you will never be without identification and access to money should your wallet be lost or stolen.
It's also a good idea to keep photocopies of your driver's license and passport in the room safe or separate bag, along with pictures of your credit cards including the security number and 1-800 customer service phone number.
#TravelTuesday
Using a second wallet is just a little piece of expert advice to provide you with some peace of mind next time you travel. Do you have any travel tips you would like to share? Message The Seniors Trust on Facebook or Twitter and let us know what you do to stay safe and secure when traveling.