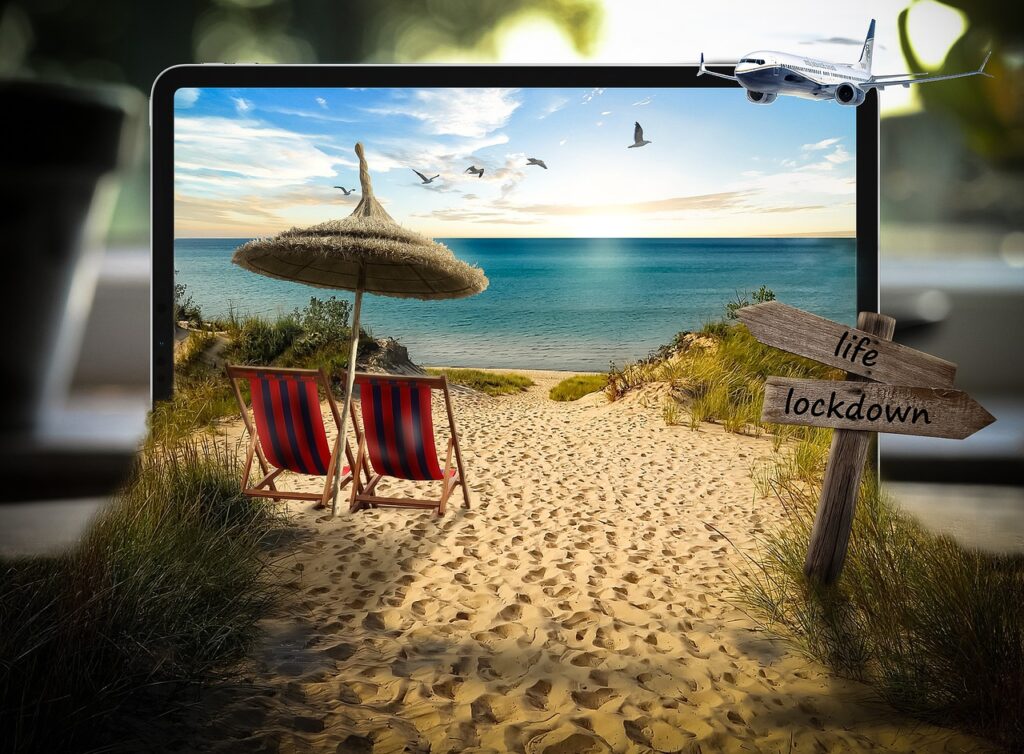 After staying home for the past year due to the COVID-19 pandemic, Americans are anxious to travel again. The U.S. Travel Association found that about half of all Americans plan to take a trip in the next few months. And the number will likely only grow as more people get vaccinated. An NBC News report found these so-called "vaxications" are helping kick-start the idle travel industry.
Theme parks are seeing increased interest after many have been closed for more than a year, including Disneyland that is set to reopen in late April. Reservations at Walt Disney World Resort have been closed these past few weeks, meaning many of the parks are at capacity. And Dollywood, in Pigeon Forge, Tennessee, has completely sold out of some of its season passes.
Road trips are expected to be popular again this summer with even bigger numbers than last year. A TripIt survey found that over 60% of people polled plan to drive for their Memorial Day, Fourth of July, and Labor Day trips. While many people will stay in hotels, campgrounds and RV parks continue to see immense growth. Advance reservations with the Jellystone Park campsite franchise are up 150%.
The cruise industry is also creating quite a buzz, despite the fact that cruise ships still aren't sailing. All indications are that they will return to the high seas sometime this summer. A survey by Cruise Critic found that about 42% of its readers plan to cruise within the next 12 months. It's believed customers will feel confident cruising again knowing that crew and passengers will most likely be required to show proof of a negative COVID-19 test and vaccinations before boarding the ship.
Domestic air traffic is also picking up. TSA recently saw some of its busiest days since before the pandemic hit, screening over one million passengers a day for 11 days in a row. Airlines are confident travel will rebound, with some airlines adding new routes to tourist-friendly destinations. It's still unknown when international travel will return.
If you are ready to travel, be sure to take the necessary precautions to keep safe. Even if you have been vaccinated, you will want to continue to practice COVID-19 protocols including wearing a mask, social distancing, and frequent handwashing. And make sure you have the required travel documents before setting out on your vacation. You may need proof of vaccination or a negative COVID-19 test.
Are you ready to get away? Message The Seniors Trust on Facebook or Twitter and tell us where you plan to go now that it's finally getting safe to travel again. To learn more about what to expect from post-pandemic travel check out this post.